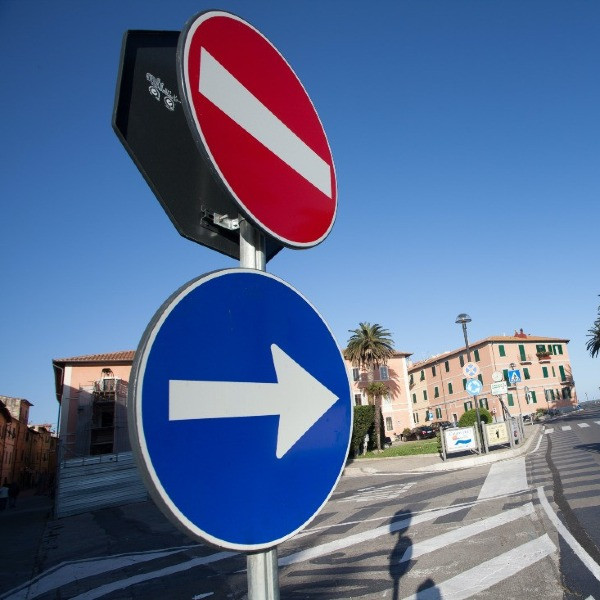 Please read these Terms of Use before using this website

These Terms of Use, together with any documents they incorporate by reference (collectively, the "Terms of Use") govern the relationship between Forward Thinking BV and anyone who uses or has access to, or attempts to use or gain access to any application, functionality, or digital asset owned, provided by or otherwise affiliated with or disseminated by Forward Thinking BV on or through https://wedding-calculator.com (this "website"). In case of conflict, these Terms of Use supersede any past or contemporary communications between you and Forward Thinking BV.
The terms and conditions set forth herein apply regardless of the device, service or method used to access this Website, and extend to any geographic location in which this Website is accessed. These articles define the legally binding terms for your use of and access to this Website, its services, features, content and assets ("services").
The services are in a constant state of change and evolution. The Terms of Use may include references to future functionality and services that have not yet been implemented and are not yet publicly available. Accessing this website or using the service constitutes continued acceptance of the Terms of Use.
At all times, you are solely responsible for reviewing and confirming that these Terms of Use are in compliance with all laws, rules and regulations applicable to you or your operating entity. Should compliance be unconfirmed, you agree not to use or otherwise benefit from the use of the services.
These Terms of Use are personal to you, and are not assignable, transferable or sublicensable by you except with prior express written consent from Forward Thinking BV. Forward Thinking BV may assign, transfer or delegate any of its rights and obligations hereunder without consent or notification.
GOVERNING LAW AND JURISDICTION
All matters relating to the Website and these Terms of Use shall be governed by and construed in accordance with the laws of the Netherlands, Europe. You agree that any dispute arising from or relating to the subject matter of the Website or these Terms of Use shall be governed by the exclusive jurisdiction and venue of Dutch law. The Vienna Sales Convention of 1980 shall not apply.
ACCEPTANCE OF TERMS
By using the Website, you agree to these Terms of Use, Privacy Policy, and all other operating rules, policies and procedures defined by this website or common law. If you do not want to agree to these Terms of Use or the Privacy Policy, you must not access or use the website. This website is offered and available to users who are 18 years of age or older. By using this website, you represent and warrant that you meet all of the foregoing eligibility requirements. If you do not meet all of these requirements, you must not access or use the website.
CHANGES TO THE TERMS OF USE
Forward Thinking BV may revise and update these Terms of Use from time to time in our sole discretion. All changes are effective immediately when we post them and apply to all access to and use of the website thereafter. However, any changes to the dispute resolution provisions set out in Governing Law and Jurisdiction will not apply to any disputes for which the parties have actual notice before the date the change is posted on the website.
Your continued use of the website following the posting of revised Terms of Use means that you accept and agree to the changes. You are expected to check this page from time to time so you are aware of any changes, as they are binding to you.
IMPORTANT DISCLAIMERS
USE THIS SITE AT YOUR OWN RISK
Your use of this website is at your own risk. The services are provided on an "as is" and "as available" basis. Forward Thinking BV makes no warranties, may it be expressed or implied, therefore negates all other warranties. Furthermore, Forward Thinking BV does not make any representations concerning the accuracy or reliability of the use of the materials on its website or otherwise relating to such materials or any sites linked to this website.
All information and calculations are provided "as is", with no guarantee of completeness, accuracy, timeliness or of the results obtained from the use of this information or calculations. Forward Thinking BV is not responsible for any errors or omissions, or for the results obtained from the use of this information.
Forward Thinking BV will not be hold accountable for any damages that will arise with the use or inability to use the materials on this website, even if Forward Thinking BV has been notified, orally or written, of the possibility of such damage.
By way of illustration, and without limiting the generality of the disclaimer in the paragraph above, Forward Thinking BV disclaims any warranty that:

The services will be uninterrupted or error-free, or that defects will be corrected;

The website and the server(s) that make(s) the services available are free of viruses or other harmful components; or
The content is accurate, complete, or free of typographical errors.
The online tools appearing on this website may include technical, typographical, or photographic errors. Forward Thinking BV will not promise that any of the online tools on this website are accurate, complete, or current. Forward Thinking BV may change the online tools contained on its website at any time without notice. Forward Thinking BV does not make any commitment to update the online tools.

Forward Thinking BV has not reviewed all of the sites linked to its website and is not responsible for the contents of any such linked site. The presence of any link does not imply endorsement by Forward Thinking BV. The use of any linked website is at the user's own risk.
If you provide Forward Thinking BV with any feedback or suggestions regarding the site, you hereby assign to Forward Thinking BV all rights in such feedback and agree that Forward Thinking BV shall have the right to use and fully exploit such feedback and related information in any manner it believes appropriate. Forward Thinking BV will treat any feedback you provide to Forward Thinking BV as non-confidential and non-proprietary.

INDEMNIFICATION
To the maximum extent permitted by law, you shall indemnify Forward Thinking BV, its subsidiaries, affiliates, licensors, service providers, content providers, employees, managers, agents, directors, from all third-party liabilities, claims, and expenses, including reasonable outside attorneys' fees and costs, that may arise from or be associated with your use or misuse of the services or content or your breach of any representation or obligation in this agreement. Forward Thinking BV reserves the right, in its sole discretion and at its own expense, to assume the exclusive defense and control of any claim for which you are obligated to provide indemnification under this section. You shall fully cooperate as reasonably required in the defense of any claim.
COPYRIGHT OF CONTENT
All content including images and photo's displayed on this website are property of Forward Thinking BV or the property of other third-parties. You are not permitted to use any content or part of content without prior written consent of Forward Thinking BV or the consent of such third party.
CONTACT
You may contact us by email at info@f-think.com or by post sent to:

Forward Thinking BV
Twelloseweg 15

NL 7419 BJ Deventer